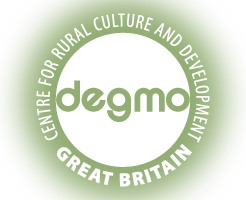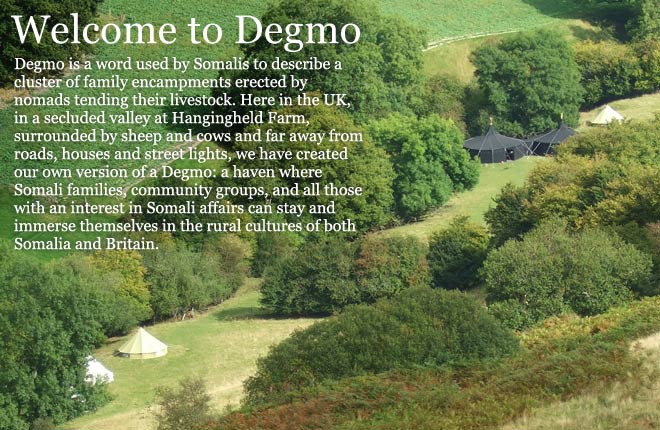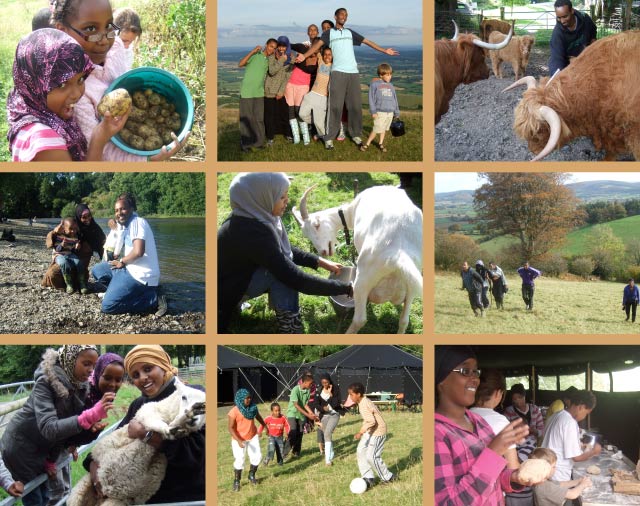 Prices - How to Book Your Visit
This year Degmo will open to visitors from the middle of July until the end of September. Advance booking is essential.
Click here for more information

Degmo Somaliland - Degmo Heads For The Horn Of Africa
Following the success of Degmo in the UK, we have been invited to establish a larger and more ambitious Somali rural cultural centre in the Republic of Somaliland. We hope that in future other Degmo centres can also be built elsewhere in the Somali regions of the Horn of Africa.
Click here for more information

Volunteer For Degmo
Degmo inspires Somalis to be proud of their heritage. We also want them to teach others. Why not get more invloved by volunteering to help out this summer? We are looking for a small team of dedicated hard working helpers to assist with hosting visitors to Degmo. For further details contact Degmo.

Spring on the farm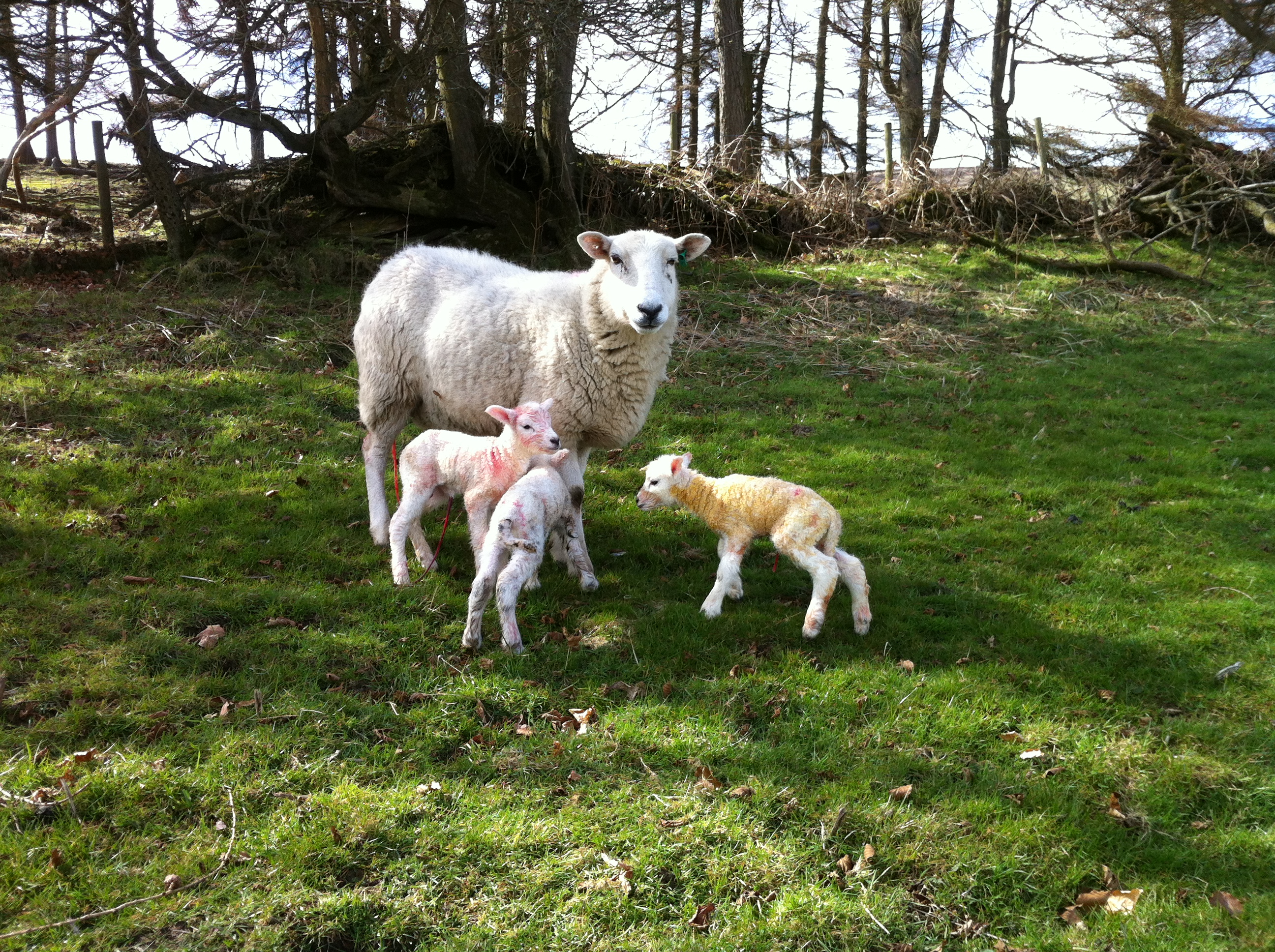 Join the Degmo Facebook group

Yes, Degmo is on Facebook! Join the group, share your experiences and photos with others who have been, or who might be interested in coming.
Click here to go to the facebook page