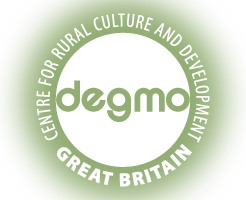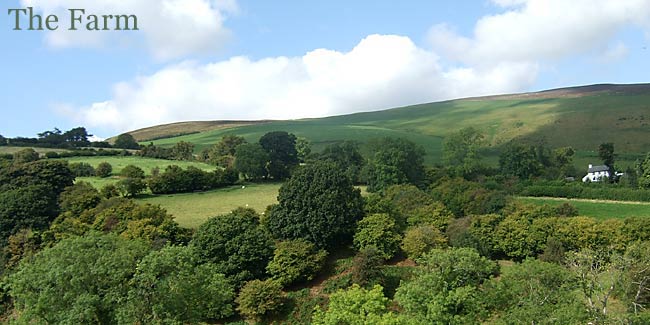 Hangingheld is an organic livestock farm situated on 110 acres of hill side overlooking Offa's Dyke, the ancient boundary between England and Wales. Much of the farm's historic infrastructure and buildings have been preserved and the land is home to a diverse range of rare wildlife and plants. In the fertile valley below stretches a landscape dotted with standing stones, stone age burial sites, a Roman camp and castle mounds surrounded by fields in which herds of dairy cows graze and cereal crops are grown. Above the farm runs the Radnor forest, an expanse of unspoilt moorland rising to over 2000 feet, fringed with stands of commercial forestry and cut through with gullies and deep ravines. A little to the south, in the shelter of the Brecon Beacons, flows the Wye, one of Britain's most beautiful and majestic rivers.

The mainstay of the farm is its livestock. We keep a fold of pedigree Highland Cows. These are an ancient Scottish breed with bloodlines stretching back centuries which for generations have been prized by crofters and graziers in the Highlands of Scotland for their hardiness, even temper, and ability to produce both fine meat and milk: qualities they share with the horned cattle kept by Somali herdsmen.
Today Highland cows are bred for their meat - the finest and healthiest beef in Britain. With their dual coats of thick hair, the highland cattle live outdoors the whole year, grazing on our steep banks during the warmer months, and over the winter staying close to the farmstead where they are fed the meadow hay which each summer is cut and baled.
Our sheep are a flock of pedigree Lleyn, an old breed descended from stock of Irish and Welsh origins. Like the cattle, these are also hardy animals well suited to life on a hill farm where they lamb outside and are allowed to mature naturally feeding only on nutritious pastures rich in herbs and clovers, or the hay they share with the cows.
Hangingheld Farm is home to many species of wildlife, some secretive, some easy to see. In addition to numerous small song birds, below is a checklist of some of the animals and larger birds you are likely to spot during your stay.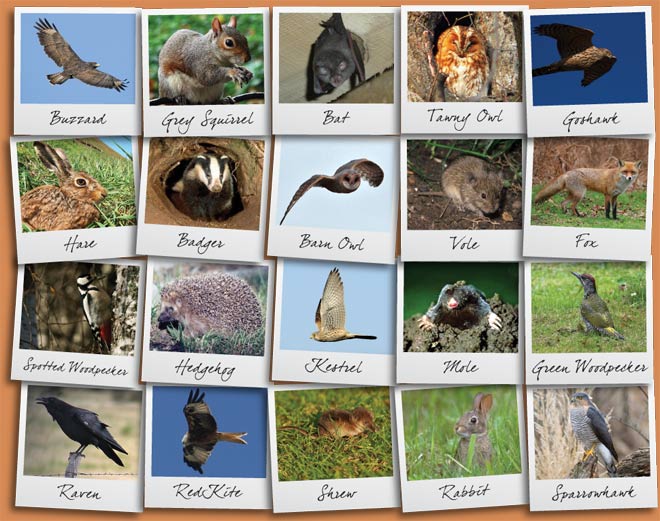 THE FARM